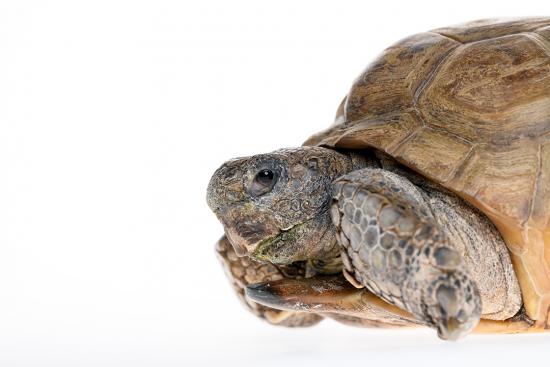 Meet Gus, the Museum of Natural History's 101-year-old Gopher Tortoise. Gus was born and raised in Florida, living at the Ross Allen Reptile Institute in Silver Springs. In 1942, Don Crowdis, Director of the Nova Scotia Provincial Museum, purchased Gus for five dollars.  Mr. Crowdis brought Gus back to Nova Scotia to live at the museum and he quickly became part of the staff. It was his interactions with a young volunteer that earned him his name.
In the 1950s, John Augustus Gilhen was an animal lover who devoted hours of his time to helping at the museum. Whenever Gus got hungry, he would trundle over to John and firmly tap his shoe until he was given a snack. For this reason, the museum's curators decided the Gopher Tortoise would be named Gus, in honour of his new friend.
If the weather is nice, you are sure to find Gus out for a stroll in the museum's backyard. On cold or rainy days, he explores the museum galleries.  His favourite foods are organic romaine lettuce, clover, dandelions, and bananas. Gus also enjoys a nice treat of juicy berries. Drop by and say hello to Gus on your next visit to the museum.
Colouring book
By Kayla Rudderham 
Gus needs your help to solve a mystery at the museum. Print off the story and color each page. Ask your grownup to share your coloring with us on social media with #GusMNH
Download Gus and the mysterious museum noise… (PDF 2.9 MB)
Paper cutout Gus
Print out your Gus on paper or cardstock.
Cut your silhouette out using either scissors or x-acto knife. (Kids, ask a grown up for help)
Take photo of your Gus with a fun backgroud and share it on social. Use #Gus100 and don't forget to tag us.
Download paper cutout Gus (PDF 228KB)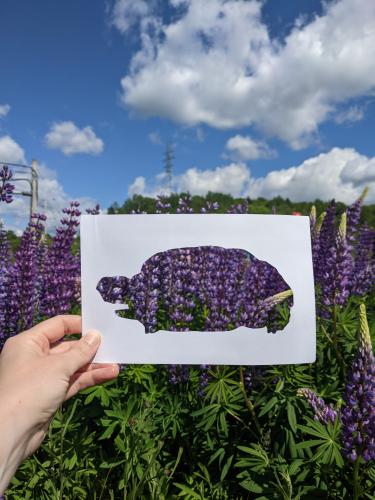 ​