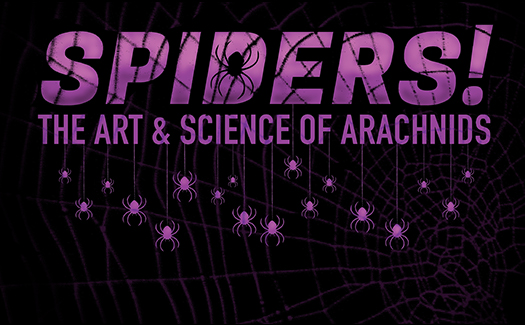 Spiders!
The Art & Science of Arachnids
May 17 to September 8, 2019
One of the largest touring exhibits of arachnids in North America, The Art & Science of Arachnids features 3 themed cubes with live arachnids.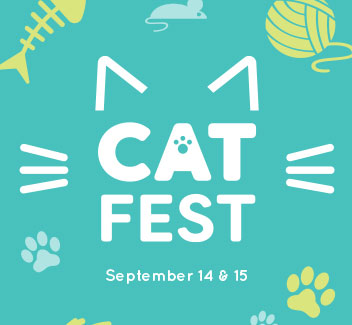 Cat Fest
The Museum is pleased to present the fifth annual Cat Fest. This year's addition will feature cat charities, exhibitors, vendors, panels, and live cats!
Please note
As of July 31, 2019, the Nova Scotia Museum will no longer be accepting Tick Enquiries. If you have any specific concerns about Lyme disease, please contact your doctor.
Museum of Natural History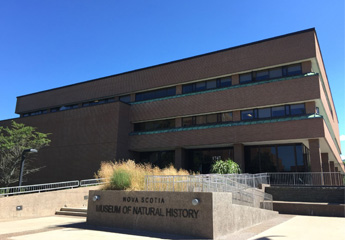 What's bigger, you or a blue whale's rib bone? Can you tell the difference between a drone bee and a worker bee? How old do you think Gus the tortoise is?
Discover the answer to these questions and more as you explore the wonders of Nova Scotia's land and sea at the Museum of Natural History. See ancient fossils, glittering gold, stunning Mi'kmaq artifacts, sea creatures from an ocean tide pool, deadly mushrooms, frogs and snakes and whale skeletons. From an eagle's nest to the ocean floor, there's something for everyone.
| | |
| --- | --- |
| Monday | 9 am - 5 pm |
| Tuesday | 9 am - 5 pm |
| Wednesday | 9 am - 8 pm |
| Thursday | 9 am - 5 pm |
| Friday | 9 am - 5 pm |
| Saturday | 9 am - 5 pm |
| Sunday | 9 am - 5 pm |
|   | Full Schedule » |
Admissions
Adult - $6.30
Youth (6 -17) - $4.05
Child (under 5) - Free
Senior - $5.70
Student – $5.25
Family A - $17.95 (2 adults & children under 17)
Family B - $12.50 (1 adults & children under 17)