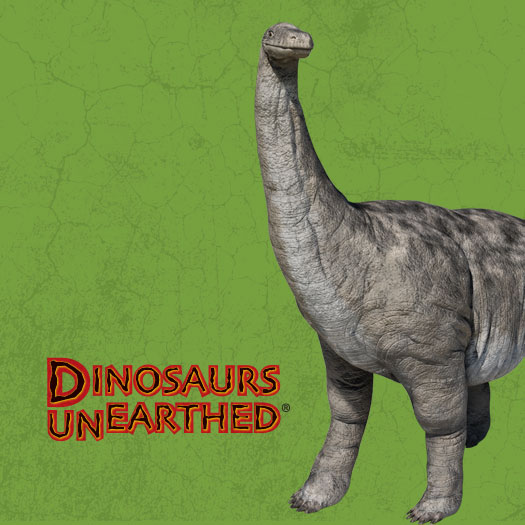 Dinosaurs Unearthed
Until April 28
The awe-inspiring stories of prehistoric earth are unfolding this January with the arrival of Dinosaurs Unearthed – an immersive exhibition that features dynamic scenes of life-size, lifelike animatronic dinosaurs, full-scale skeletons and fossils from around the world.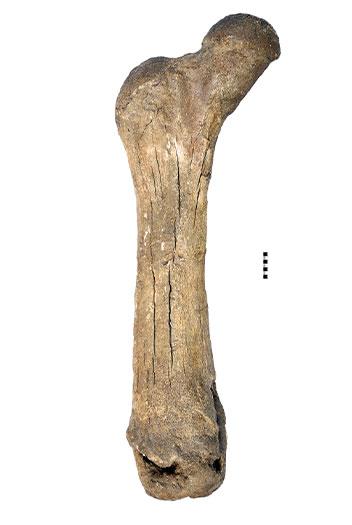 Mastodon Femur
The Mastodon femur now on display, here, at the Museum of Natural History, was found in Middle River, Cape Breton, Nova Scotia in 1834. This bone has a big history! Learn more from this blog post by Dr. Tim Fedak.
Museum of Natural History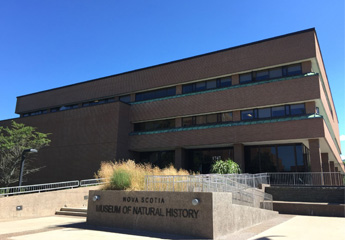 What's bigger, you or a blue whale's rib bone? Can you tell the difference between a drone bee and a worker bee? How old do you think Gus the tortoise is?
Discover the answer to these questions and more as you explore the wonders of Nova Scotia's land and sea at the Museum of Natural History. See ancient fossils, glittering gold, stunning Mi'kmaq artifacts, sea creatures from an ocean tide pool, deadly mushrooms, frogs and snakes and whale skeletons. From an eagle's nest to the ocean floor, there's something for everyone.
| | |
| --- | --- |
| Monday | 9 am - 5 pm |
| Tuesday | 9 am - 5 pm |
| Wednesday | 9 am - 8 pm |
| Thursday | 9 am - 5 pm |
| Friday | 9 am - 5 pm |
| Saturday | 9 am - 5 pm |
| Sunday | 9 am - 5 pm |
|   | Full Schedule » |
Admissions
Adult - $6.30
Youth (6 -17) - $4.05
Child (under 5) - Free
Senior - $5.70
Student – $5.25
Family A - $17.95 (2 adults & children under 17)
Family B - $12.50 (1 adults & children under 17)