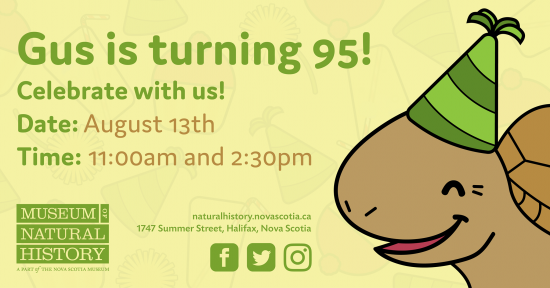 Join us for Gus Gopher-Tortoise's Birthday Celebrations 
There just is no AuGUSt without Gus!
On August 13 we will celebrate Gus's 95th birthday with our annual Birthday Bash! Join us at 11:00 am or 2:30 pm for treats and well wishes.
There will be a card to sign and some fun events and much much more!
Don't miss Gus's Birthday Bash!