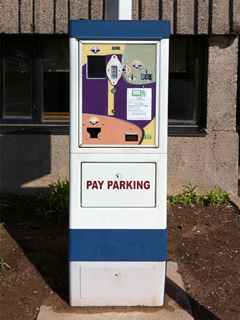 The Museum of Natural History has a pay and display lot on site which is administered by the QE II Health Science Centre. This is a public lot and is frequently used by Museum visitors and those visiting the area, including the Public Gardens, Hospital and Citadel High School.
Parking is $1.50 per hour and the machine accepts coins and credit cards. Tickets must be clearly displayed on the dashboard area prior to entering the Museum.
In addition to the Museum's parking lot, there are numerous parking meters surrounding the Museum and additional parking in parkade at the QE II Health Science Centre, Robie Street entrance.