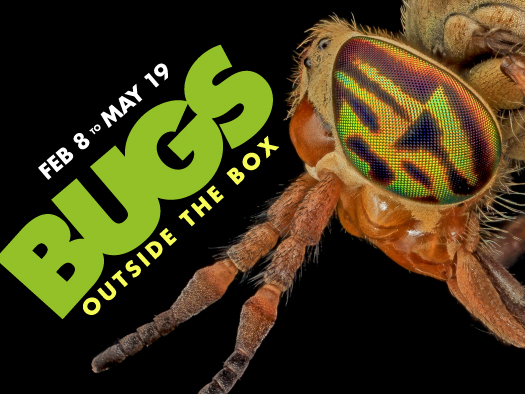 BUGS: Outside the Box
Now is your chance to examine all the intricacies of the insect world....without a microscope!  BUGS: Outside the Box February 8 through May 19.
A long-arm beetle more than ten feet tall, a giant butterfly with a five foot wingspan, and heavily-armored stag beetles with jaws as big as your leg await you in this fascinating look at the insect world.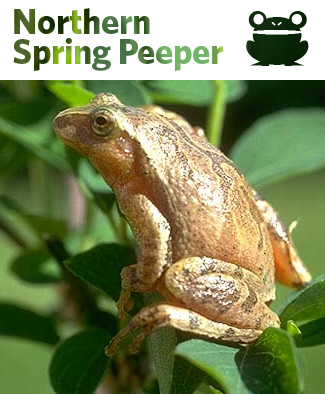 Northern Spring Peeper
In spring the naturalist's fancy turns to frogs. Eight kinds of frogs live in Nova Scotia. The sight and sound of them is part of most peoples' childhood experience. Spring peepers are to the amphibian world what Robins are to the bird world. Facebook or Tweet us with #FrogWatch when you hear Northern Spring Peeper and let us know spring has arrived.
Museum of Natural History
What's bigger, you or a blue whale's rib bone? Can you tell the difference between a drone bee and a worker bee? How old do you think Gus the tortoise is?
Discover the answer to these questions and more as you explore the wonders of Nova Scotia's land and sea at the Museum of Natural History. See ancient fossils, glittering gold, stunning Mi'kmaq artifacts, sea creatures from an ocean tide pool, deadly mushrooms, frogs and snakes and whale skeletons. From an eagle's nest to the ocean floor, there's something for everyone.
Tues. - Sun.
9 am to 5 pm
Wednesdays
9 am to 8 pm
Location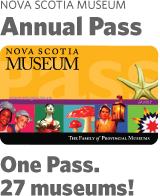 Give the Gift of Heritage
One pass gets you and your family into all 27 provincial museums!