June 28, 2017
to
October 15, 2017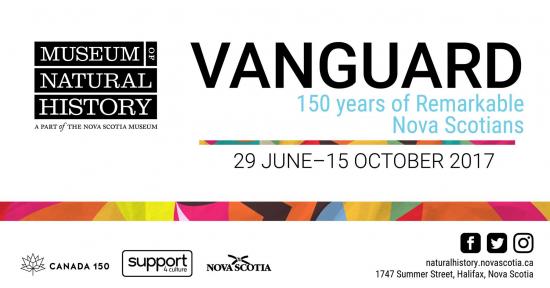 Opening June 28th at the Museum of Natural History at 7:30 pm
We are committed to telling Nova Scotia's stories to the world. This past spring you voted to select the remarkable Nova Scotians who make up our Canada 150 exhibit Vanguard: 150 years of Remarkable Nova Scotians.
Come and celebrate Nova Scotians who moved the province forward and made a difference. The exhibit will engage you with the stories of our people, whose lives exemplify innovation and change and champion diversity.
Pollinating Constellation
Also on display our collective cultural installation led by Social Sculptor Miro Davis.  Pollinating Constellation will reflect the essence, heart and soul, and spirit of here, sculpted in clay by the hands of our diverse community.  
Help us celebrate our collective identity by forming a sculptural canvas for our chosen remarkable Nova Scotians to illuminate a constellation of brilliance for Canada's 150th.