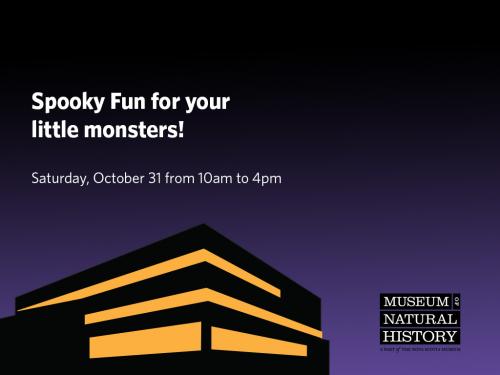 10 am  to 4 pm
Put on your costume and join us for some self-guided Halloween fun!
Spooky Stories Under the Stars
10 am  to 4 pm (one story every 15 minutes)
Stop in the Science on a Sphere gallery to listen to three traditional stories. One each from the Acadian, Mi'kmaq and Gaelic cultures of Nova Scotia.
Scavenger Hunts
Help us find the bats and vampire squids in the museum! Look high and low through designated galleries and see how many you can spot.
Fear Busting!
Some of nature's creatures are not as popular as others, often because of misinformation and fear. Come and face your fears in a safe and fun environment in the Netukulimk gallery.